Update: If you're interested in this kind of experience, check out CIID's Summer Schools this year in Copenhagen and Costa Rica. I will be teaching courses at both, and past experiences have been fantastic so it's really something to look forward to!
---
Continuing a long association with Copenhagen Institute of Interaction Design, I visited Copenhagen and Singapore in April 2019 to help deliver "Design Thinking for Services" as part of CIID Professional Programmes global training effort. The programme was delivered in partnership with SAP in Copenhagen and TinkTank in Singapore.
Unlike other "Design Thinking" programmes, CIID delivers a training which is more than just moving post-it notes around a wall. Although short, the course included practice of qualitative research methods out in the field, synthesis back in the studio, and prototyping in the wild with real potential users of a service.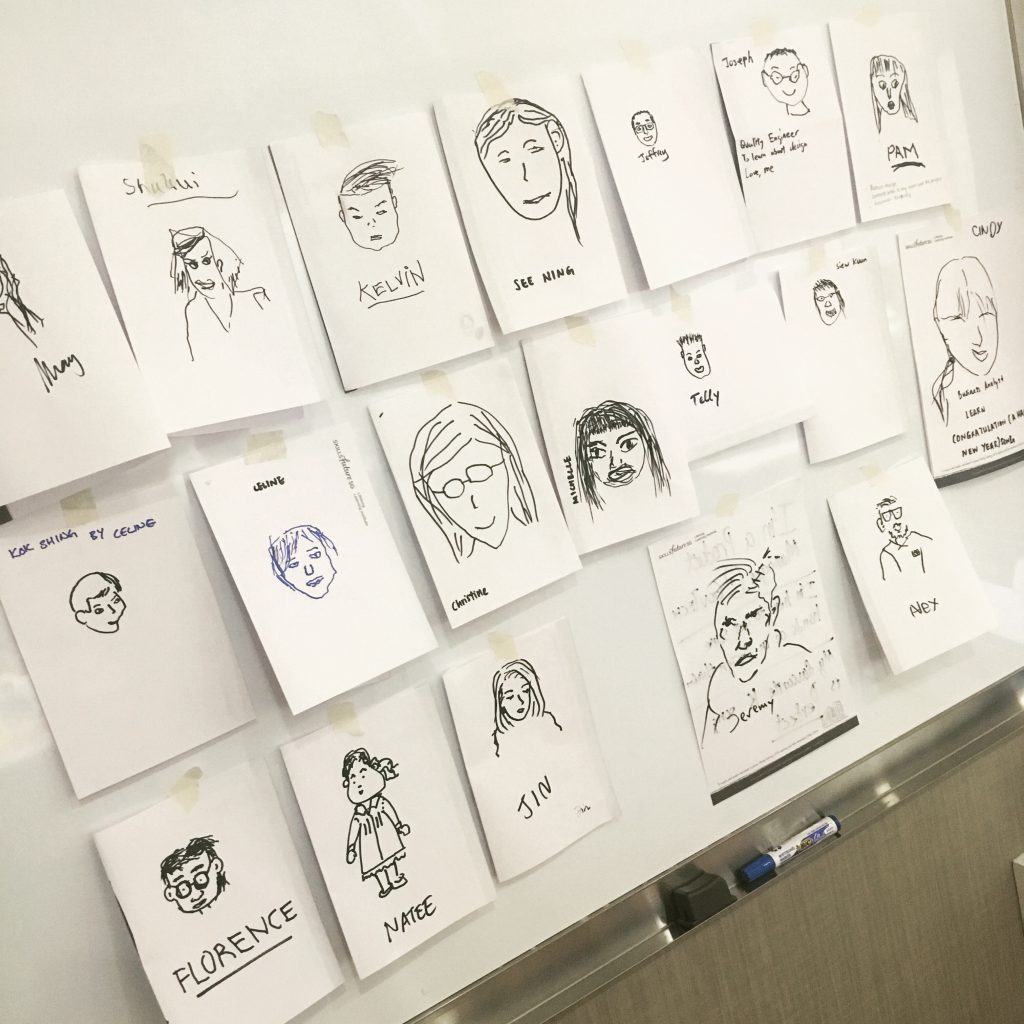 In Copenhagen and Singapore the brief was "Design a product, service, or system for 2025 that increases the desirability of shared transportation and improves quality of life in the city.". Using a universally understandable challenge and easily accessible context helps kickstart teams and got things underway really quickly.
Teams were taken through Design Thinking principles, emphasising the value of research, touching on "Jobs to be Done" framework and practicing research methods on each other before heading out into the city to conduct observation and research interviews.
By the end of day one, in both cities, teams had captured everything they'd seen and heard, and created one very brief journey mapping exercise from their experiences. Everyone was ready to take an evening break before synthesising insights in day two.
Day two first focussed on understanding everything that had been observed the day before. Key insights were developed and used to create design challenges for a rapid brainstorm. Participants enthusiastically engaged in "Crazy 8" brainstorming but felt a little low when the ideas were not perhaps as exciting as they'd hoped.
Iteration, however, is key, and with some collaboration and concept mapping there was, by the end of day two, at least one service concept in each team that was ready for prototyping.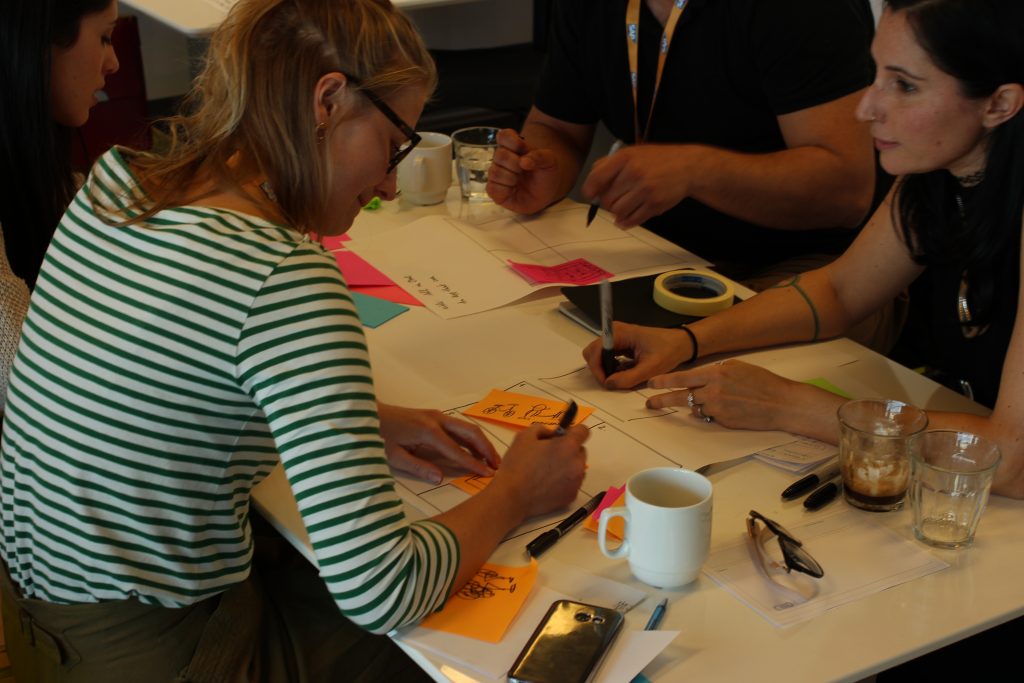 This second day, it was almost unanimously agreed, was the most intellectually taxing, with teams working hard in the studio thinking over research, insights, challenges and ideas.
If one thing is certain, the most energising experience a designer can have is in the making of something and seeing it in use… and that's what our third day provided. Perhaps the biggest challenge for the final day was building an understanding of the value or a low fidelity prototype to learn more about your concept from real users.
Teams were perhaps a little timid leaving the studio with their paper posters, handmade signage and scavenged props. This was transformed on their return with the joy of having had the general public really engage with their ideas and provide feedback, our designers were fired up with new possibilities to iterate and improve their concepts.
Finally, and in very quick time, each team was asked to tell the story of their process in the most engaging way possible.
CIID Professional programmes are run year round in different locations around the globe. They're a great way for designers and non-designers alike to immerse in a process for innovation in design and understand the underlying principles.
As a training experience it's a great way to get hands on practice, tied together with solid theory. This is not a "methods" oriented programme, rather a "mindsets & practice" based experience that promises to stick in the memory and drive impact in business and professional practice.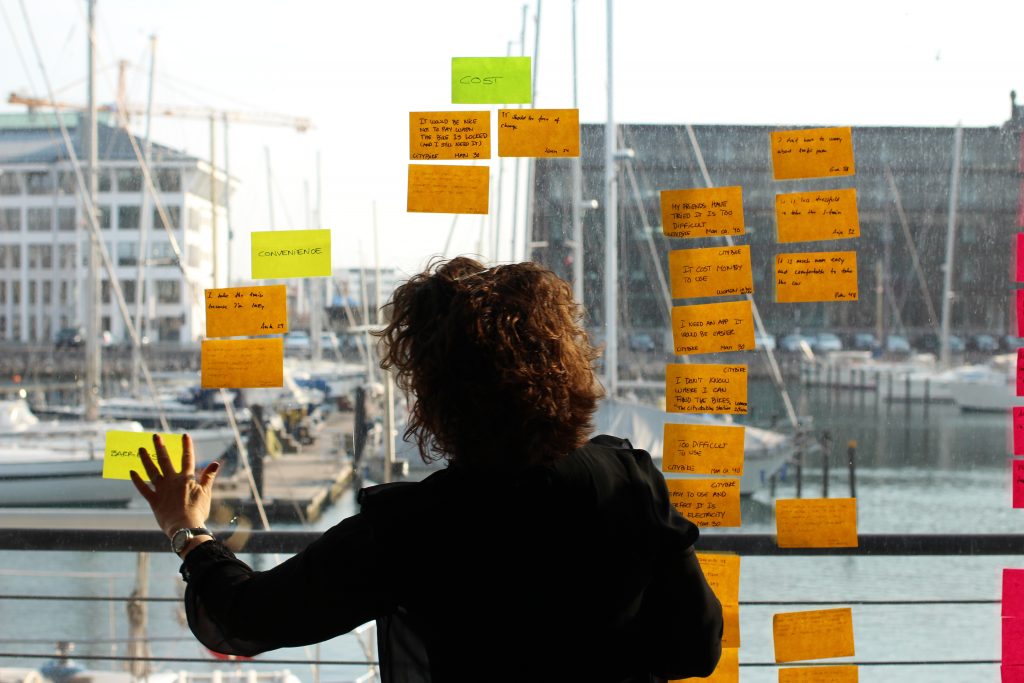 A big thanks is due to CIID and to my co-instructors Simon Herzog (Copenhagen) and Leila Byron (Singapore).