"CPH With You" is a new approach to communication and passenger guidance within Copenhagen Airport. Currently airports communicate with passengers en masse via large screens leaving parsing, understanding and remembering vital information entirely up to the passenger. Through user research, the team realised that there are critical moments in the journey where a passenger asks "Am I doing this right?" as they try to keep track of flight departure time, boarding calls, distance to gate and make shopping decisions.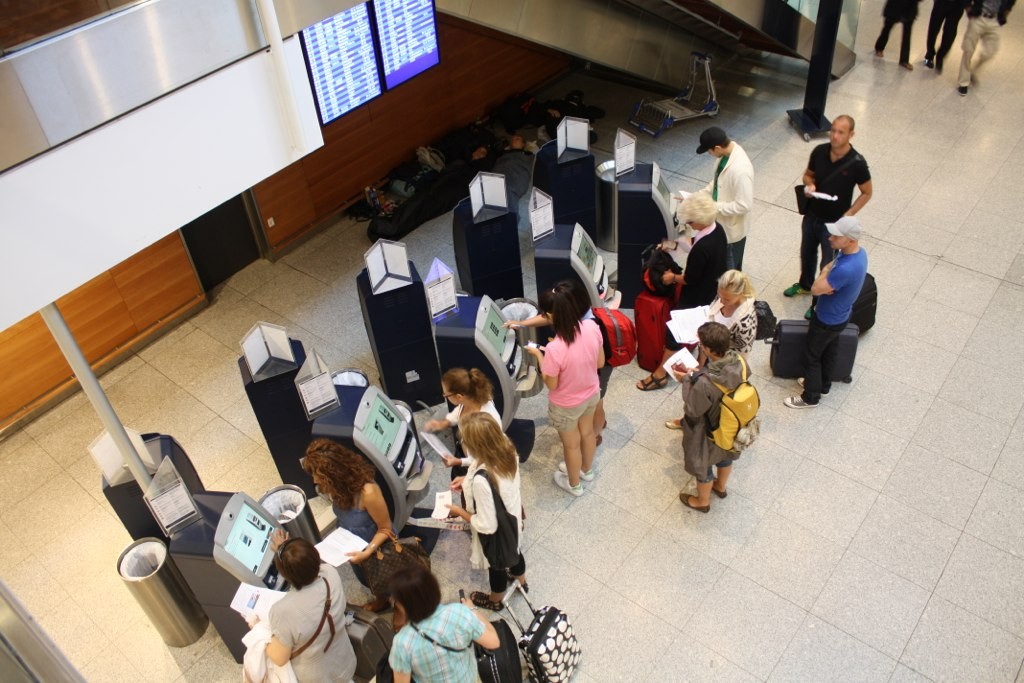 "CPH With You" filters out unnecessary data and provides contextual guidance. The service hosts and takes care of passengers as individuals, leaving them free to relax, shop and enjoy the airport.
Every passenger who boards a plane at CPH does so by means of a boarding pass. That pass may be a card, paper printed at home or even mobile phone based but all forms share the same 2D barcode technology.
Currently, the information stored in that barcode is only used for access to the aircraft and as proof of destination when making tax-free purchases. "CPH With You" makes use of the personal information on the boarding pass to identify the passenger at multiple touchpoints around the airport.
Because each information point in the system is location sensitive, gate information and walking times can be related in a simpler, context-aware mode. The relationship between airport and passenger is enhanced by this direct channel of communication and opportunities are opened for direct marketing, language specific options or simple personalised "niceties" designed to enhance the overall experience of each passenger at Copenhagen.
The service presents a win-win arrangement for airport and passengers by putting passengers at ease while allowing them to browse, eat and shop in complete assurance that they'll make their gate on time.
This work was completed with Mette Lyckegaard and Daim Yoon.
Faculty during the course at CIID were Brian Rink (IDEO), Rory Hamilton (LIVE|WORK), Are Hovland Nielsen (LIVE|WORK), Eilidh Dickson (CIID), Julia Frederking (CIID), Nina Christofferson (CIID), Simona Maschi (CIID).