Podcasts are often simply recorded radio shows, which people listen to at their computer.  Music applications, like iTunes, give a lot of options for managing podcast subscriptions. Often, there are too many options presented poorly as to decrease usability and making the entire experience confusing.
Working with Yufan Wang and Hyeona Yang, we set out to build an application focusing only on Podcasts and providing the ease-of-use of an old-school radio. Our stated intent was to bring the pleasant characteristics of old-school radio to your experience of podcasts.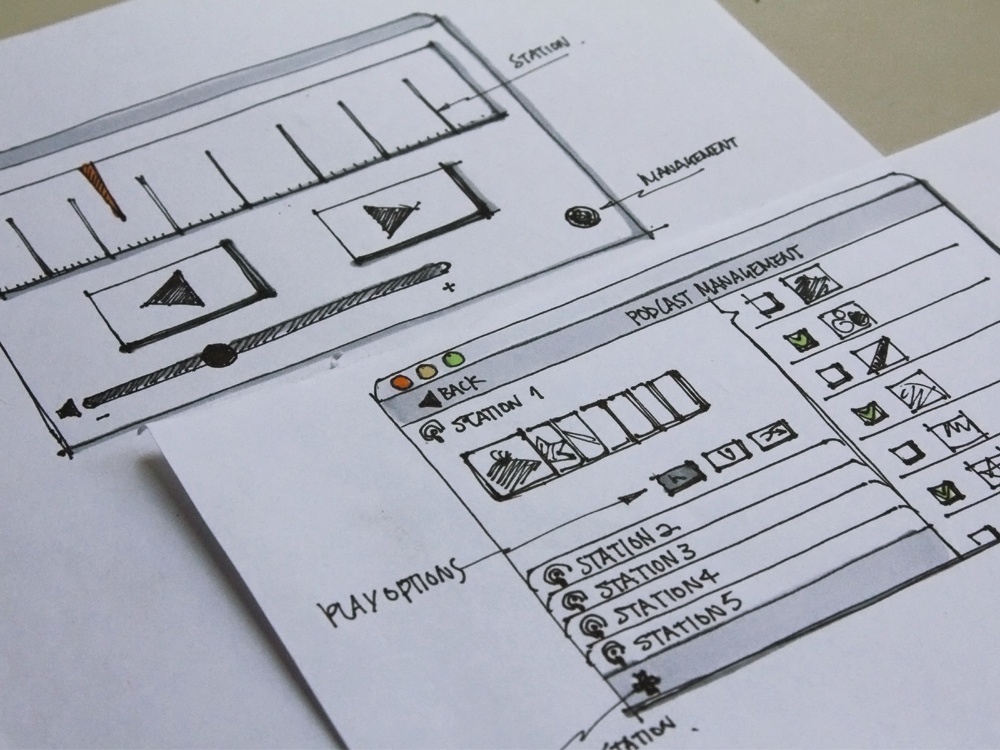 Our team designed concept sketches trying to preserve this intent right through to the end of process. While sketching interactions, the tenancy was to add more options for users, neglecting somewhat our identified design opportunity. The final application, "Tunin", contains just a few, important options and encourages users to "lean back" and listen, while relaxing. The application just works, with user selected preferences being optional.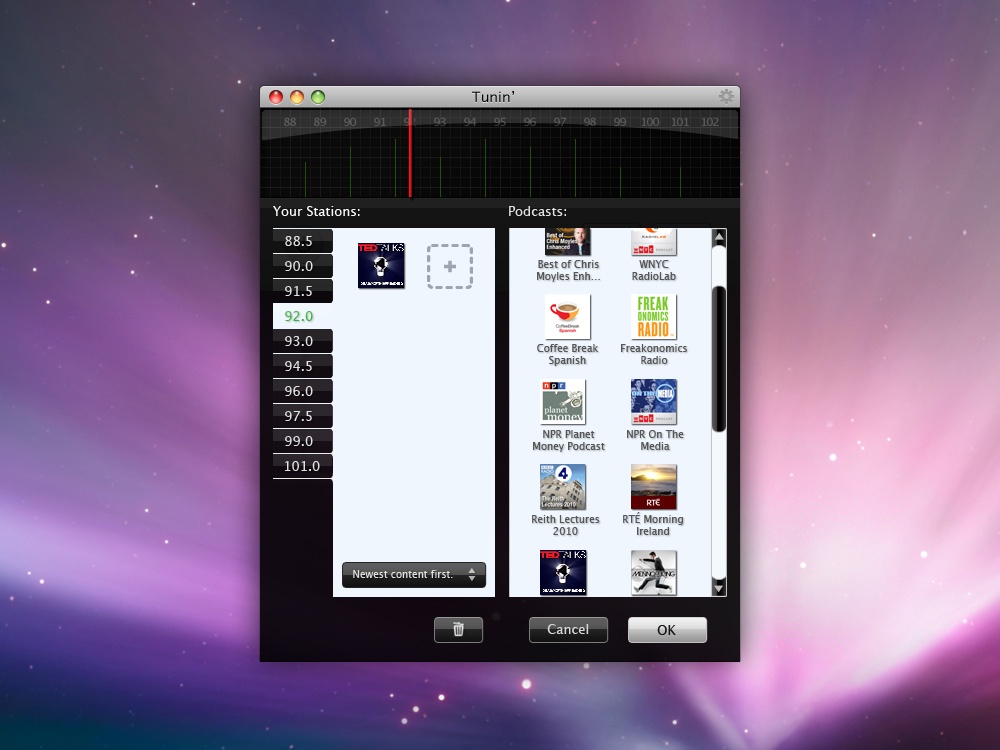 The hidden management system is only necessary if the automatically created "stations" do not satisfy the user's taste. All content is taken from the existing podcast subscriptions in iTunes. Users can drag and drop podcast subscriptions into a "station" which creates the running order for that station. As long as there is unplayed content, that station will remain live. iTunes does not need to be running alongside Tunin' – just installed on the system.
Back in the main window, the amount of unplayed content remaining in a given station is subtly illustrated as a narrow histogram on the tuning dial. This allows users to see when they're falling behind in listening to a certain collection of podcasts.
Faculty for this course at CIID were Timm Kekeritz and Frank Rausch of www.raureif.net.